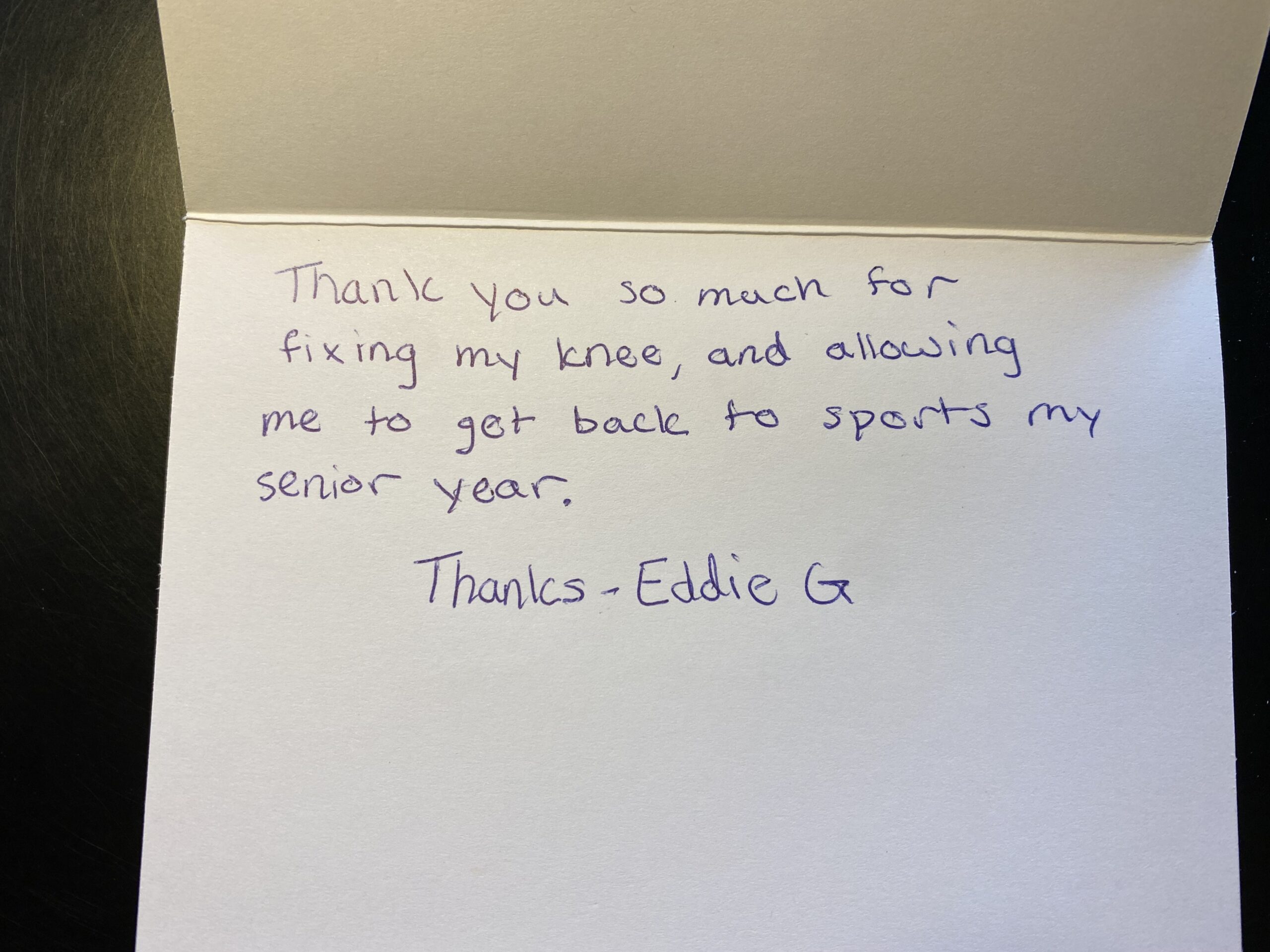 "Thank you so much for fixing my knee, and allowing me to get back to sports my senior year."
"I've had the opportunity to work with Dr. Cunningham and his team on a professional level as a physical therapist and as a patient (myself and my husband). Not only is Dr. Cunningham a very skilled surgeon with phenomenal outcomes, he has a team that goes above and beyond to care for their patients. Communication to/from them as a PT is prompt and thoughtful with respect shown for me and my opinions as a professional. They have also shown patience above and beyond with their patients, routinely taking the time to answer all questions, regardless of how small. I've enjoyed working with Dr Cunningham, Matt and Greg over the past 7 years and hope to continue this relationship for many years to come. With a very physically active family, I expect we may need their professional assistance again and we won't hesitate to call Dr Cunningham."
"Thank you for your exceptional care and kindness as well as working around my schedule for my upcoming knee surgery. You and your staff both at the Frisco office and the Edwards office are the best!"
"I've had the opportunity to work with Dr. Cunningham and his team on a professional level as a physical therapist and as a patient (myself and my husband). Not only is Dr. Cunningham a very skilled surgeon with phenomenal outcomes, he has a team that goes above and beyond to care for their patients. Communication to/from them as a PT is prompt and thoughtful with respect shown for me and my opinions as a professional. They have also shown patience above and beyond with their patients, routinely taking the time to answer all questions, regardless of how small. I've enjoyed working with Dr Cunningham, Matt and Greg over the past 7 years and hope to continue this relationship for many years to come. With a very physically active family, I expect we may need their professional assistance again and we won't hesitate to call Dr Cunningham."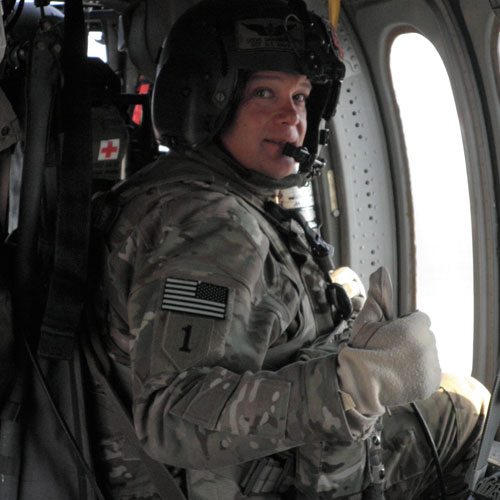 "I've seen Dr. Cunningham and staff twice, once for each Shoulder within the last five years, I'm a active duty Colorado Army National Guard helicopter mechanic at the High Altitude Aviation training Site (HAATS). I have full range of motion in both shoulders! I can't say enough about their quality of care and professionalism! Dr. Cunningham, Erika, Victoria and Chad are the best of the BEST! I would not go to anybody else for a shoulder or knee injury. Dr Cunningham should be your " Go to Doc". He's definitely mine!"
"I've had the opportunity to work with Dr. Cunningham and his team on a professional level as a physical therapist and as a patient (myself and my husband). Not only is Dr. Cunningham a very skilled surgeon with phenomenal outcomes, he has a team that goes above and beyond to care for their patients. Communication to/from them as a PT is prompt and thoughtful with respect shown for me and my opinions as a professional. They have also shown patience above and beyond with their patients, routinely taking the time to answer all questions, regardless of how small. I've enjoyed working with Dr Cunningham, Matt and Greg over the past 7 years and hope to continue this relationship for many years to come. With a very physically active family, I expect we may need their professional assistance again and we won't hesitate to call Dr Cunningham."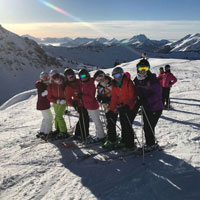 We appreciate this patient story from a mother of a 16-year-old from Mexico City who came to Dr. Cunningham for ACL Repair Surgery. Our team is so glad to know she's doing great!

"I want to take the opportunity to thank you again for Marielle's [ACL repair] surgery. She is now in a boarding school in Switzerland. She is feeling great and she's back to skiing again."

(Marielle pictured here in a red jacket on the ski slopes with friends).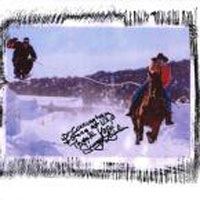 Sherry Graham back to skijoring after meniscus surgery.

"Dr. Cunningham and Gang at VSO, Thank You!"
"I've had the opportunity to work with Dr. Cunningham and his team on a professional level as a physical therapist and as a patient (myself and my husband). Not only is Dr. Cunningham a very skilled surgeon with phenomenal outcomes, he has a team that goes above and beyond to care for their patients. Communication to/from them as a PT is prompt and thoughtful with respect shown for me and my opinions as a professional. They have also shown patience above and beyond with their patients, routinely taking the time to answer all questions, regardless of how small. I've enjoyed working with Dr Cunningham, Matt and Greg over the past 7 years and hope to continue this relationship for many years to come. With a very physically active family, I expect we may need their professional assistance again and we won't hesitate to call Dr Cunningham."
"I wanted to let you know that that both [of our kids] Leah and David are doing great. Both kids have perfectly working knees! In fact they are both skiing in the state high school ski races this weekend."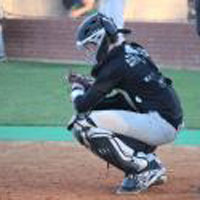 "This is Rob Trimble. You probably don't remember me, but I remember you! On January 3, 2014 I brought my 15 yr old son to Vail Valley Medical Center after having his right quadricep tendon severed in a freak snowboarding accident while my family was on vacation. You happened to be on call that evening, and you were the one who took on the challenge of repairing my boy. I am very thankful that you were "that guy" that evening! It has been a long road, but after a little over a year my son Fiver is almost back to 100% and is playing on the Varsity baseball team this year as a Sophomore. I just wanted to say Thank you again to both you and all the staff there at Vail Valley Med Center who took care of Fiver. My wife and I will not forget the treatment we received from all of you during a very difficult time for us far from home. Here's a couple of pics that would not have been possible without the care you provided!!"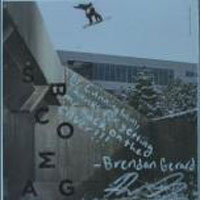 "Dr. Cunningham, thanks for getting me back on the cover!"

Brendan Gerard is a professional snowboarder who came to see Dr. Cunningham for a revision ACL reconstruction, MCL reconstruction and meniscus repair. He is now back to competitive snowboarding and here he is featured on the cover of Snowboard Colorado magazine.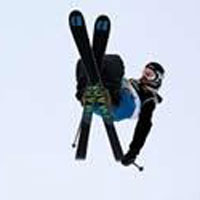 "After seeing Dr. Cunningham, I was advised to undergo a knee surgery to repair my torn meniscus and clean up the damaged cartilage. At first I didn't want to undergo the procedure, as I was afraid it would hinder my halfpipe training and limit my performance in competition in the upcoming winter season. Dr. Cunningham reassured me that with consistent rehab and dedication to post-surgery recovery I would be back to skiing in no time.

After the surgery I made sure to rest my leg, stay on top of icing it, and keep it elevated. During my follow-up appointment Dr. Cunningham gave me the confidence that recovery was coming well, and the strength of my knee was quickly returning. With follow up physical therapy, he said I would be able to return to skiing by the second competition at the Dew Tour in Breckenridge, Colorado, just six weeks from the surgery.

Fortunately with my hard work at the gym and physical therapy, I ended up strong and ready to compete a week earlier at the first competition, the Grand Prix at Copper Mountain. My knee is currently feeling strong, and I continue working out everyday to improve my strength. I am now confident with my knee's performance and ready for the next Dew Tour stop in Killington, Vermont in mid-January 2012."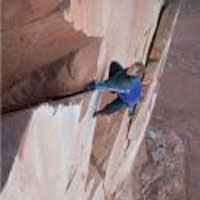 "Thanks Dr. Cunningham for getting me back to rock climbing."

Mike Brumbaugh is an accomplished rock climber who had knee surgery by Dr. Cunningham and is doing well. Mike owns Venture Sports in Avon, CO. He was recently featured in Rock Climbing Magazine.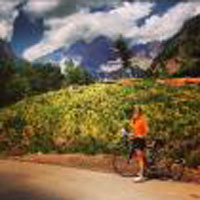 "33 year old Maggie Silvers was on a run in October 2009 when she felt a sharp, burning pain everytime she bent her knee. "It hurt so bad that day I thought my knee was actually breaking," remembers the Edwards resident who moved to the Vail Valley in 2008 from Tennessee. "That was the day I decided to seek treatment."

Maggie, who started running competitively when she was 10 years old, says her knee also hurt when she would walk up and down steps and when she would casually sit with her leg bent. "I was the typical old school runner – 'just run'. However, I didn't pay attention to my mechanics and ignored all the signs and warnings that my body was sending out to me. I would certainly go back in time if I could and focus on strengthening my glutes.

A physical therapist eventually referred her to Dr. Rick Cunningham. "After meeting Dr. Cunningham, he didn't want to jump into surgery but it was my choice and since he had performed IT band surgery before, I knew I was making the best decision," explains Maggie. "He had a very professional and calm demeanor that gave me the confidence that I needed in making my decision." After meeting with VSO's staff, Maggie says she became knowledgeable of her injury and how they occur.

According to Dr. Cunningham, Iliotibial band (IT) syndrome is a common cause of pain on the outside or lateral side of the knee. He sees it commonly in patients who are runners and cyclists where the knee undergoes repetitive flexion and extension.

The IT band is a dense fibrous band of connective tissue that runs all the way from the side of pelvis down to the side of the knee. The IT band acts to either extend or flex the knee depending on what angle the knee is positioned in, while also providing some added stability to the knee.

"In the office, patients with IT band tendonitis have pain over the lateral side of their knee just above their joint line," says Dr. Cunningham. "Oftentimes, I can feel some 'creaking' as I palpate this area and move the knee. I obtain a radiograph of the knee to be sure there is no knee arthritis or other conditions that could be contributing to the lateral-sided knee pain. An MRI is usually unnecessary but in cases where I have them to review, they typically show thickening of the IT band with a fluid collection deep to it."

"No one wants surgery but I must say I could do this procedure again because the recovery was a breeze, only six weeks of no cardio and I didn't even need crutches! I haven't had any complications since the surgery and that was 5 years ago."

Maggie, who picked up road biking and trail running when she moved to Colorado, says the summer after surgery she was able to do her longest ride of 80 miles to Breckenridge from Avon and back. "That's over Vail Pass twice!" she adds.

"My advice for anyone who is skeptical and afraid to get the 'dreaded news' of an injury is to seek treatment immediately if you believe you are injured. Dr. Cunningham and his staff are the very best at what they do! Running is my life, and he gave me my life back. Thanks VSO!!!"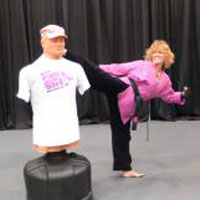 "Doc up to challenge

Twenty-two broken bones, three concussions, three knee surgeries, a left rotator cuff surgery, two neck surgeries, plates with screws and a piece of my hip included.

No, I was not in a car wreck – just being a full-time women's and girls' self-defense expert and a martial artist for over 26 years is not easy on the body, especially for a 5-foot-2, 120-pound woman.

I was told by my doctor seven years ago on the East Coast, after the second surgery, I would have to get a knee replacement soon. So I opted for a big metal knee brace for seven years.

Then it happened. The day finally came when I asked around to see who was the best of the best here, and I was told Dr. Richard Cunningham.

A big "thank you" for that advice. You were all right. The first thing I said to Cunningham is "I am not a good patient. I am fully booked through Nov. 11. My book is released on April 12. My first signing is in May, and Safe House films is going to be directing a theatrical movie about my life. My first seminars start on April 5, and is this going to be outpatient?"

Of course, that got a big smile out of Cunningham.

My surgery was March 7th for a partial knee replacement, and I was on the plane to San Diego State University to teach 110 young college students rape-escape techniques four weeks and four days later. Three months late, I was certifying black belts from 23 states and Australia at the Century Martial Arts SuperShow in Las Vegas.

I just finished my last seminar for this year on Nov. 9. It was my 171st seminar I completed in the last eight years with more than 15,000 women and girls to date and now the Girl Scouts with the first statewide initiative Fight Like a Girl Scout.

No one can be a success on their own. When you depend on your body for your job, make your first appointment with Vail Summit Orthopaedics.

Thanks so much, everyone involved. I can't remember all of your names, but I remember your kindness, and I highly recommend Vail Summit Orthopaedics and Vail Valley Medical Center.

A big "thank you" to Cunningham and to Mary Witt, my physical therapist!

I couldn't have done it without everyone involved. This valley is full of kind people. I just wanted everyone to know how much I appreciated everything, neighbors, friends – just everyone!"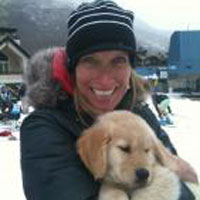 "Being an athlete my whole life, I felt pretty lucky that up until now I had not sustained a major injury that required surgery. All that changed in the summer of 2011 when my knee finally gave out playing tennis. I grew up alpine ski racing in the East coast and eventually found myself training and traveling the globe with the US Ski Team. I have not been a stranger to training hard and challenging myself to the limits, so when Dr. Cunningham told me my knee required meniscus surgery, I replied, "…but the thing is, I have a triathlon in 51 days!" Turns out I spent that 51st day in rehab! I was determined to turn my devastation into determination!

My experience with Dr. Cunningham and his staff at Vail Summit Orthopedics far exceeded my expectations. I felt that everyone involved in the process really and truly listened to my needs, fears and goals about the outcome I wanted to achieve. He worked closely with Avalanche Physical Therapy to help me achieve those goals of coming back to the ski world where I currently coach Alpine racing with Team Breck Sports Club and also teach private lessons at Vail Mountain Ski Resort.

Through this process I learned that when you have a full and active life you may take risks and push yourself to limits unknown. Dr. Cunningham is committed to and understands his patients being an athlete himself. He approaches each of his patients individually and carefully. Thank you Dr. Cunningham and the amazing Physical Therapy staff for listening to my needs and your realistic approach to surgery and recovery!"
"Hi Doc, I wanted to let you know that I am 6 months out from my ACL reconstruction and meniscus surgery, and I recently hiked for 11 days straight covering 91 miles and doing over 52,000 vertical feet! Needless to say the knee is doing great. Thanks!"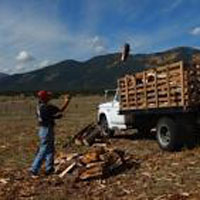 "6 months after right shoulder surgery. Thanks for the great job!"
"Excellent results. Off pain meds in 3 days. Did not need to sleep in recliner. Have had little to no pain now 5 weeks after surgery. Starting rehab soon. Looking forward to full recovery. Compared to bilateral knee replacement I had 3 years ago by another doctor this was a walk in the park. Now I know why I have heard him referred to as Good Hands Cunningham."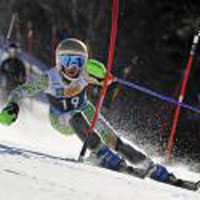 "I thought I would give you an update on Jack. His knee has continued to feel very good – no pain!! And, he has been skiing very well. This past weekend was Prater Cup at Crested Butte, the qualifier for Jr. Olympics, where he placed first overall. He is very pleased.

I finally secured a good picture of Jack. It is from the Can-Am's, which were held last weekend at Mont Tremblant (near Montreal), where he placed 7th in the GS and 18th in the SL. The competition there was strong and deep.

At the Regional Championships (for both the Rocky Mountain and Central Divisions) held at Steamboat in mid-March, Jack was second overall.

Again, I want to thank you for your sound advice on how to handle Jack's knee. Since returning to snow in mid-late January, he has had no issues with it, which allowed him to train hard for the balance of the season.

Cheers"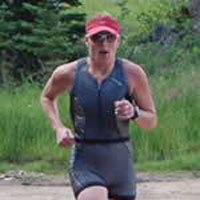 "Hello!

I told Dr. Cunningham that I would be inspired to write a patient testimony as soon as I went on my first mountain bike ride after my hamstring repair surgery. Well, the day finally came this Monday, January 2nd, 2012 – a little over five months after Dr. Cunningham surgically re-attached my avulsed hamstring.

I knew it the second it happened – I was horsing around with friends on the Fourth of July, when I performed a most ill-fated dance move not to be attempted by anything other than accomplished gymnasts, yogis, and the like. When I did the splits, I heard and felt a "POP" in my groin area and instantly knew that my summer was OVER. As a newly-christened sponsored professional triathlete, I was devastated, to say the least.

As it turned out, I had completely avulsed my ischial tuberosity. Or, tore the hamstring off of the pelvis, in layman's terms. Once Dr. Cunningham had a clear picture of my injury via MRI, he set the wheels in motion, and I was in surgery days later. I was impressed by the expeditious manner in which he set about the repair. I was even more impressed and ever-so-relieved when, after surgery, Dr. Cunningham felt "extremely confident" in his repair and that he felt it was the "best repair" of this injury that he had performed.

As I embark on training for the 2012 Xterra and mountain bike race season, I can honestly say that I will soon be 100% and back to doing what I love at the level in which I am accustomed to performing. It has been a long road to recovery, but I am so glad that I put my care in the hands of Dr. Cunningham and Vail Summit Orthopaedic. The gratitude I have is immeasurable."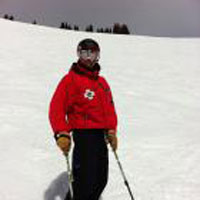 "On Christmas Eve of 2009 I tore my ACL and damaged my medial meniscus while skiing at Vail. As a professional ski patroller on Vail Mountain and avid cyclist I was devastated by the incident as I thought I might never approach these 2 sports the way I like to. Thanks to Dr. Cunningham and his staff at Vail Summit Orthopedics I am back skiing and riding as aggressively as before 2009. Dr. Cunningham, his PA Mike Outslay, and the staff at VSO put me at ease in regards to the surgical process, diligently answering my many questions, and always available to lessen my concerns after the surgery."
"Dr. Cunningham, Thank you for the professionalism and care you provided through my surgeries and recovery. My leg has not felt this good in a long time. Thank you very much."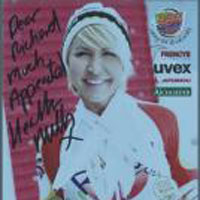 "Dear Richard, Much Appreciated."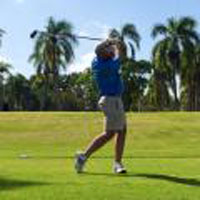 "Playing golf and making birdies!!! Knee holding fine! Yesterday dance salsa and merengue! Perfect and progressing!"

*Cesar Herrera flew in from the Dominican Republic to have surgery.*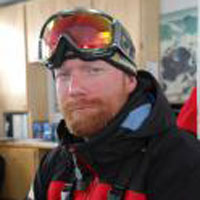 "In the summer of 2009, Matt Norfleet was guiding a group of whitewater rafters down a particularly treacherous stretch of the Colorado River's Gore Canyon called Tunnel Falls. As the raft went over the falls, the bottom of the boat dropped out and Mike's leg got caught under the raft's cross-tube. He was thrown forward but his leg didn't come with him. Mike heard a snap, so he knew things were bad. He was in shock and thought he broke his leg. Another guide jumped into the boat and got the raft to shore. As a trained EMT, Mike was able to assess his injury. He couldn't feel any abnormalities in his leg meaning it was most likely soft-tissue damage and no broken bones. After managing to guide the raft through the rest of the run, Matt went directly to the ER. His knee was swollen badly and he couldn't walk.

At the hospital, Matt was told how serious of an injury he had sustained. He had suffered serious trauma to his right knee with multiple torn ligaments… including his ACL, his LCL, and his popliteal or posterior ligament. Matt had also suffered damage to his bicep. He had stretched the nerves in his knee as far as they could go and would need to undergo massive reconstructive knee surgery.

Matt, who spends his summers as a raft-guide and his winters as a ski patroller at Arapahoe Basin, says he knew he wanted to see Dr. Richard Cunningham. "He had done the knees of a few ski patrollers I know and they said he was great." At the initial consultation, Matt says Dr. Cunningham was very honest about Matt's situation. "He told me I wouldn't be able to ski that next season; I was crushed." That's when Matt realized how close he came to never being able to do the things he loves to do again.

In the past, injuring more than one knee ligament would put an end to future sports activities. Today, many athletes are able to return to high level sports following multiple ligament injuries.

Injuring multiple ligaments can have serious complications. They can disrupt blood supply to the leg. They can also affect the nerves that supply the muscles of the limb. Dr. Cunningham suggested repairing the damage in two separate surgeries. The first surgery was performed right away to repair Matt's torn LCL, popliteal and bicep.

Two months later, Dr. Cunningham repaired Matt's badly torn ACL using a break-through technique called a "Double-Bundle". Dr. Cunningham says this new technique is stronger and provides better knee stability than the usual single bundle technique by more closely restoring a normal knee's biomechanics. The technique has created quite a buzz amongst local physical therapists. "Several therapists have mentioned that patients are getting their range of motion, stability, and strength back faster than other ACL patients in rehab," says Dr. Cunningham.

Throughout his ordeal, Matt says Dr. Cunningham and his staff, including physician assistant Mike Outslay were "awesome." "Dr. Cunningham is an amazing surgeon and Mike was great at telling me what to expect until my next appointment. He gives you a real personal connection."

Committed to getting back to skiing and rafting, Matt didn't miss one single physical therapy session. He was cleared five-six weeks early. He guided rafting that next summer and was back on the slopes the following winter. "I really had no problems considering the severity of my injuries. It hasn't held me back at all. I am ecstatic with my outcome and really grateful. I guess I didn't realize how close I came to not being able to come back at all."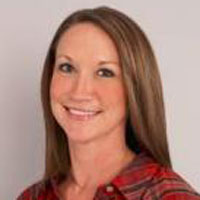 "At first, Bethany McGee thought she was fine after being hit by an out-of-control skier at Beaver Creek ski area. "I thought I just pulled a muscle or something," the avid skier recalls. After trying to ski about 10 yards down the mountain however, Bethany realized her leg was 'dangling' from her body below her knee. Thankfully a friend, who happens to be a ski patroller, caught up with her and radioed down for a sled.

By the time Bethany arrived at the medical center, the pain started to set it. The medical staff told her she probably injured her ACL (anterior cruciate ligament). They gave her a pair of crutches and a brace and told her to go see an orthopaedic surgeon for an MRI.

After asking around for a referral, two people she knew recommended Dr. Rick Cunningham, an expert in the latest surgical techniques for treating sports injuries of the knee. "These were people I trusted so I knew I was making the right choice," says Bethany.

She called Vail-Summit Orthopaedics and was able to get in to see Dr. Cunningham the next day. An MRI revealed a completely torn ACL; Bethany would need surgery. All she could think about was her upcoming month-long trip to Australia. "Dr. Cunningham was great; he was so calming and so understanding. He explained that I didn't need to have the surgery right away and that I could wait until after my trip."

Upon her return, Bethany called to make another appointment with Dr. Cunningham. "The front office staff was great; they looked up his schedule right then and there to find a time that worked best for me. They were polite and professional." During her office visit, Dr. Cunningham took the time to go over her options for surgery. "He was really good at explaining all the different ways he could repair my ACL."

There are three common procedures used to repair damaged ACLs; surgeons either use a strip of the patient's patellar tendon, a tendon from the patient's hamstring, or an ACL from a human cadaver. "He went through the pros and cons of all the techniques and explained everything; he was very thorough – even drawing me a picture of where my scars would be," remembers Bethany. "You feel more comfortable when you're involved in making a decision in your own surgery." Together they decided on the hamstring procedure. "It's a stronger repair that will hold up for a longer time."

Bethany says the surgery was no big deal. The recovery however, was long and hard. "Physical therapy is so important. I would go in so swollen and in so much pain, but after an hour I would leave feeling great," says Bethany. "They push you in order to get you back to doing the things you love." Bethany went to physical therapy 2-3 times a week for several months.

Even though she didn't need to, Bethany took the next winter off from skiing, "I was scared, my knee felt great but it was a mental thing," recalls Bethany. Today, she's skiing more than before her accident and has taken up telemark skiing. She never thinks about her knee, even while she was climbing Mt. Kilamanjaro less than two years after her surgery."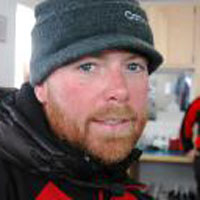 "Judd Santry says at first he didn't think much of it when his ski tips crossed and he went down. It was March of 2008 and the Arapahoe Basin ski area was in the midst of a typical freeze-melt cycle when the snow freezes up and turns firm at night and then softens up during the day, creating the threat of avalanche.

As a ski patroller, Judd was checking the snow quality along with another patroller before opening up a run. "It happened so fast, I just hooked my skis and went down. I got up right away and didn't notice anything. But then I went over a little mound and felt something strange when my knees came up toward me. Not much pain, but sort of a strain in the back of my knee and my leg felt kind of loose."

Still, Judd thought it was just a tweak and wanted to wait a few days to see if it would get better. Everyone kept telling him to get it checked out. Then, while walking down a flight of stairs, Judd slightly hyper-extended his knee and felt a sensation he had never felt before. He decided to go in for an MRI and sure enough, he had torn his ACL and would need surgery.

Judd's reaction was one of disbelief; he thought they were looking at someone else's knee. "It was a freak accident. I must have fallen like that 500 times before and never injured myself," he recalls. "It's a harsh reality when you're told you can't do the one thing you love to do for several months." To make matters worse, Judd says it snowed for 11 straight days after he injured his knee.

Judd chose to have his surgery performed by Dr. Richard Cunningham. Working at his other job as a critical care technician in the emergency room at St. Anthony's Summit Medical Center, Judd had met Dr. Cunningham several times and was well aware of his excellent reputation as a full-service knee and shoulder specialist with particular expertise in ACL reconstruction.

The anterior cruciate ligament (ACL) is probably the most commonly injured ligament of the knee. It connects the femur (thighbone) to the tibia (shin bone). The main goal of ACL surgery is to keep the tibia from moving too far forward under the femur bone and to get the knee functioning normally again.

Most surgeons favor using a piece of tendon or ligament to replace the torn ACL. Prior to surgery, Judd did some research and discovered he would be an ideal candidate for an auto graft where tissue from his own body is used to repair the ligament. Judd knew of other patrollers who had undergone an auto graft transplant and they all felt they ended up with a stronger knee because of it.

Dr. Cunnningham has followed the research on ACL grafts closely. He ascribes to the practice of attaching grafts at their original insertion points where the reproduction of native attachments ensures a better outcome.

Dr. Cunningham chose to repair Judd's knee using the new "double-bundle" reconstructive technique. The ACL is comprised of two separate functional bundles of fascicles, not a single cord. Dr. Cunningham says traditional ACL reconstruction treats the ligament as though it were a single construct, replicating one of the functional bundles but not the other. With the double-bundle technique, the ACL is restored using two bundles. Dr. Cunningham performs the surgery using an arthroscope, a small fiber-optic TV camera that is used to see and operate inside the joint.

Judd makes no bones about it; he says his surgery and the subsequent recovery that followed were rough. "It was six months of pain," he recalls. As a child Judd suffered from night terrors and for some reason, the pain medication brought back the terrors.

Judd remembers his physical therapy sessions being particularly painful. "It's frustrating when your knee won't move more than an inch." Still, he chose an aggressive PT schedule because he was committed to making a full recovery and regaining full range of motion in his knee. Less than six months after surgery, Judd was back on his skis.

"Everyone who worked with me at VSO was great. I never had any problems getting in, my wait times were 10-15 minutes at the most," says Judd. "I was unbelievably fortunate to have surgery up here where the quality of doctors is so fantastic. I hope I never have to have surgery again, but if I do, I will definitely go back to Vail-Summit Orthopaedics."
"I am an avid telemark skier, mountain biker, and hiker who has been plagued with years of chronic medial knee pain and several prior surgeries (scope and ACL/microfracture). In March of 2011, Dr. Cunningham and I determined a partial knee replacement and ACL revision would be the right next step for me. I had surgery on my right knee on May 10, 2011. Compounding my recovery were an infection, subsequent manipulation under anesthesia, and a scope in November – needless to say 2011 was a very challenging year. After countless hours of rehab, I was back on my skis in January 2012. Then, I found out in February 2012 that I won a lottery spot to race in the Leadville MTB Trail 100 Race this summer. After countless more hours of training, I successfully completed the race on August 11, 2012 – 15 months after the partial knee replacement and ACL Revision. My knee felt great the whole time! I cannot thank Dr. Cunningham and Della Crone (Avalanche PT) enough for their support, kindness, and compassion through this journey."
"I hope team Cunningham is well, and please know that my knee surgeries have reinvigorated my life. Thanks for all you do with regards to your fabulous knee surgeries. I feel so blessed with my surgeries from Team Cunningham!

Thanks a bunch."
"Dr. Cunningham and staff, I deeply thank each one of you."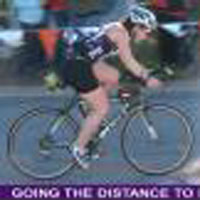 "The day I tore my ACL & meniscus in the Blue Sky Basin in Vail, I was devastated. It was a bluebird day but the base was insufficient & I hit what turned out to be a downed birch tree. I went flying & knew immediately that the tendons holding my knee together were no longer intact. As an athlete & overall very active individual, it was a terrifying feeling. I thought my life would change forever.

Luckily, the physical therapist at the Howard Head Clinic at Vail Valley Medical Center recommended Dr. Richard Cunningham of Vail Summit Orthopaedics. I injured myself on a Saturday. By 8pm that evening I had a voicemail and email from Dr. Cunningham. He had me in for an MRI the following Monday and invited me to review the results that same day. This instant & thorough follow up was so comforting during this scary time and immediately cemented my decision to have Dr. Cunningham perform my repair, even though I live across the country in NYC.

As this was my first surgery ever, I was a basket case going in. Dr. Cunningham and Matt Cain, PA-C, came in during pre-op and answered my many questions patiently and comprehensively. Dr. Cunningham performed a delicate repair on the area, a terrific outcome that will benefit me greatly in the long run as I continue to pursue my favorite sports of skiing, surfing, biking, and running.

It goes without saying that I hope no one who reads this gets hurt. But if you do, you should definitely put your injured limb in the very capable and talented hands of Richard Cunningham, MD and Matt Cain, PA-C."
"Feb 6, 2011, I broke the head off of my left femur bone on Vail mountain while snowboarding in Sun Up bowl. I hit a fallen tree, hidden under powder, at about 35 mph.

Thankfully, Dr. Cunningham was the on call surgeon that Superbowl Sunday, and performed emergency surgery, placing a 14″ titanium rod down my femur and securing it with a screw into my hip.

Recovery was rough, extremely rough. I dedicated myself to physical therapy with Dr. Olson at Howard Head and regular check ups and communication with Dr. Cunningham. Weeks turned into months of PT, dry needling, massage therapy, xrays, and pain…. 24/7 "muscle ripping off my bone" pain.

After 1.5 years and constant monitoring by Dr. Cunningham, he agreed things were not usual. Xrays showed my bone had over grown and kept getting bigger. That could explain the extreme soft tissue pain, but there was no clear answer. Dr. Olson thought a metal allergy was a possibility. But, a titanium allergy is so very rare and not usually considered. Dr. Olson and Dr. Cunningham constantly communicated about my physical therapy and every tactic was tried. Still extreme weakness and pain. At this point, Dr. Cunningham is emailing with me to stay up to date. He was invested far beyond what any Ortho is expected to do. Cunningham began process of elimination to solve what was now an unknown area. A surgical hip injection was ordered, and no change. Cunningham consulted with the other great ortho's of Vail Valley. No one had an answer, and the limited progress I had made began to deteriorate. I was getting worse.

Dr. Cunningham sent me a hip trauma expert in Denver. I felt like i was going to see Obie One, my only hope. I was 37 at the time and could not walk up a flight of stairs without a railing and extreme pain. The Denver doctor was absolutely certain the metal rod had nothing to do with my lack of recovery. I begged to have the rod taken out. The Denver Doc told me he would not do it. Dr. Cunningham had sent notes and made calls before i even got to Denver Doc's office. So, i called Cunningham's office. They fit me in 6 days later and he removed the titanium rod. It was this past July, 19 months after my accident. "team Meghan" (Dr. Cunningham, Dr. Olson, dry needlist, massage therapist, chiropractor) continued work and my recovery took off. I had been driving up every weekend to physical therapy and doc appt, but officially moved here after the second surgery to dedicate full time.

Within a month of rod removal I could go up stairs unassisted. Besides bone soreness of marrow regrowth and surgery, my soft tissue pain was gone. IT WAS GONE! after 19 months of constant chronic debilitating pain, it was finally gone.

4 months after rod removal, and after the approval of my team, I left for Nepal with Colorado based non-profit, Love Hope Strength Foundation to hike to Everest Base Camp (17,500) and Kalapathar (18,500 ft), 14 day trek.

Not only did i make it, but my muscles grew back fast and the life I once knew came rushing back to life. I was able to spread my fathers ashes at base camp which made the almost 2 years of pain, loss and fight worth every moment. I am now starting a running program. something i had prepared myself to never do again.

I am a positive person. I am a fighter but this was far greater than anything I could of handled on my own. My life has been focused solely on recovery. Dr. Cunningham never gave up on me. He was always present on my case and patient when I grew tired. The fact is he did his job the day he inserted the titanium rod and my bone healed. The job of the ortho was a success. However, he went beyond his job and stuck with me until the soft tissue healed. I never felt alone with my Vail team. He did not have to continue his care and support, but he did. The professionals of the Vail Valley (Vail-Summit Orthopedics, Howard Head, Vail Integrated Medical Group) have given a woman back her life."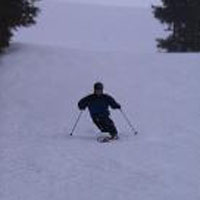 "Thanks for fixing my meniscus Dr. Cunningham. I am back to making telemark turns :-)"
"I am a fully certified ski instructor at Keystone. My knees got to the point that it was extremely painful to ski, and both knees would swell up every time I skied.

It was also becoming very difficult to play golf, go on walks with the dog, and go up and down stairs. After several arthroscopic knee surgeries, cortisone shorts, "rooster juice," and regular draining of fluid from the knees, it came time to consider knee replacements.

It was decided that a full knee replacement was required for the left knee and a partial knee replacement for the right knee. In February 2008, I had both knee replacements done at the same time.

It is now three years later and I am again teaching and skiing — everything I had done in the past, almost as well as ever. This includes black and double black diamond moguls and bowls. I have even raced some Nastar, and though I used to be an eight or nine handicap, I am still running in the low teens (I will be 60 years old this summer.) I am also playing golf, biking, and hiking with almost no pain or thought of my knees.

The most interesting thing is that I used to be very bowlegged. With knee surgery, my legs are now almost straight and my skiing stance is actually better than ever.

Replacement knee surgery is one best choices I have ever made. It has allowed me to resume doing almost every activity I had done in the past almost pain free and with almost no thought of knee problems."
"He took a conservative approach to my surgery, keeping my best interest in mind above other things with great results."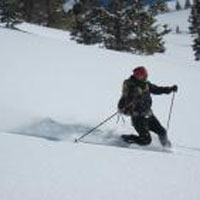 Vail Resorts Nordic Ski School Director says, "Successful full knee replacement out having fun in the Backcountry."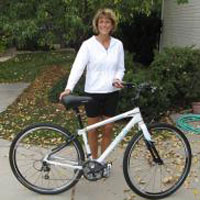 "Hard to believe, but it's been two full years since my total surgery. You had asked me back then to send you a short progress note. Although this is a bit tardy, I'm just delighted to report that this summer, I've logged over 1000 miles on my new bike! I had never ridden that much in one season, and I'm just so happy to be able to put this back into my life. My knee feels great! Attached is a picture, taken last Fall, of me and my new, but now well ridden, bike.Hope you had a great summer.All the best to you and the staff."
"Having lived in Vail since 1970, I was on the slopes as much as time would possibly allow. Being very active, I loved biking, hiking, fishing and horseback riding. Sports were a very important part of my life and in the summer of 1991, wanting a change in jobs, I worked as a wrangler up on Beaver Creek Mountain, and suffered a debilitating accident to my right knee. I had meniscus, ACL and MCL damage, and back in those days, treating those injuries was very different than today. There were a couple of surgeries, a brace, but over the years my knee deteriorated and my quality of life was rapidly changing before my eyes. No more 'active sports', I was lucky to ride a horse, and even then feeling constant pain. There were problems walking, sitting, pretty much anything that I would do involved pain and lack of range of motion.

I finally had reached my "I can't live like this anymore" moment a year ago and once my seasonal job ended in May of 2011, having done all my orthopedic research, made an appointment to see Dr. Cunningham with my husband and we reached the "so when do you want to schedule the total knee replacement surgery?" question. There was no doubt in my mind, everything was so professional and caring and I felt very positive about the outcome.

The rehabilitation is work, but very well worth all the range of motion I have now gained back, along with my confidence to be able to walk normal, no limping, no giving out, it is just wonderful. I have my life back! I highly recommend VSO to anyone having problems with their joints due to injuries or arthritis. Dr. Cunningham is very caring, along with his staff, I could not be happier. Thank you all!"
"Hi Dr. Cunningham,I just wanted to give you some follow-up on my knee. I cannot thank you enough for helping me. You put my life back on course and revived the functional new knee I had been hoping for. The arthroscopy made all the difference.I would say that after about 3 1/2 months, shortly after I was last in your office and saw Matt, my knee has been almost normal. It has stopped hurting completely, the swelling is virtually gone, and my ROM is almost as good as the left leg with extension remaining at zero degrees. The only thing it still does is clunk a little with every step. My knee seems to be working well and it didn't even come close to taking 5-6 months to recover from the arthroscopy. I can now do the stairs with no problem, my limp is gone, I have been doing a lot of walking (with our new puppy), and I have been bike riding again. Nothing much seems to bother it.The best thing I did was go to see you.Thank you again."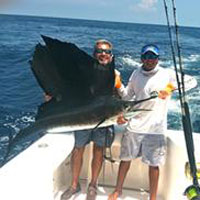 "To Dr. Rick Cunningham, The Best Doctor "In The Knee Joint"..

I want to apologize for the long delay in getting back to you with my feedback on my new knees. As Susan & I have moved to our Florida home as our primary residence we have been busy with business, travel, fishing and a great overall active lifestyle. Time flies when you are having a good time and it has been 16 months now since you replaced both my knees AND gave me my active life totally back!

The knees are GREAT, as if I never had arthritis and never had them replaced. I come across many people down here with new knees and none of them, I repeat, none of them have had as good, no make that great, experience I have.

From the moment we discussed and agreed to do both knees at the same time, through the surgery, post op recovery, both in hospital and onwards this has been a piece of cake. As you recall at my 6 month visit I had NO pain and the progress was great. I am now 16 months since surgery and still can say no pain, no setbacks and I am living a fully active lifestyle fishing, golfing, riding my Harley (been doing that since 2 months after surgery), traveling, working out 6 days a week, just living life large!

The Team Cunningham approach to joint replacement is fantastic! The pre-op physical therapy program you put me on gave me strength and conditioning that played a major role in my success. Remember, I walked into your office to have the staples removed 10 days after surgery WITHOUT a walker or crutches! The post-op physical therapy developed between your team and Howard Head PT enabled me to continue on a rapid, pain free recovery and development. I have incorporated many of those exercises into my regular workout routines. The personal trainers, friends and therapists at my health club down here were and continue to be amazed at my experience. And, oh yeah, they can't get over the lack of scaring on my knees I tell them it is the work of Dr. Rick Cunningham, his team and Vail Summit Orthopedics. You folks are in an elite class of Orthopedic specialists. I see many people with knee replacements and none have had anywhere close to the experience I have been fortunate to have.

I tell inquiring minds that if they are currently or ever considering joint replacement surgery the need to go see Dr. Rick Cunningham at Vail Summit Orthopedics in the beautiful Vail Valley.

As closing this note, I want to again extend my sincere thanks for giving me such a great lifestyle back in the most pleasant experience one could ever have from such a major undertaking. I promise to come in and say hi to all of you when we visit the valley.

I am attaching a picture of one of my recent fishing ventures in Costa Rica where I had to really rely on these knees to haul this beauty in and one from a Snook in my "back yard" fishing hole that also tested the bending at the knees!

Please give a big hello to Brian Davis and Greg Schlossinger.

With warmest regards and mountains of thanks"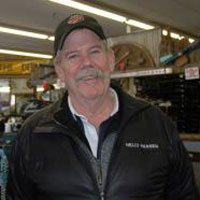 "Greg Abernathy was told he needed a new knee 15 years ago. The longtime Summit County local had been playing hard on his knees for much of his life, tearing his interior meniscus while playing college football, and in later years, skiing and playing rugby. In 1993 he went in for arthroscopic surgery. His doctor at the time told him, "one day you'll be able to get a new knee, but right now there's not much we can do for you."Major advancements in artificial knee replacement in recent years have improved the effectiveness and outcome of the surgery greatly, as well as allowing younger, more active patients to benefit from the procedure.Even with the recent advances, Greg put off the surgery as long as he could. For years, he managed his knee pain through anti-inflammatory steroid shots including cortisone injection shots and hyaluronic acid. But his twin brother and two friends all had knee replacement surgery and were all doing great; Greg knew it was time.When it came time to scheduling the surgery, the owner of Lone Star Sports in Breckenridge knew he would go to Vail-Summit Orthopaedics. He had three other procedures done by surgeons at VSO and is a big fan of the practice. "They treat me so well. It's incredible how they've dealt with me over the years," says Greg. "I recognize the voice of every person who answers the phone; I know them all. I tell everyone I talk to about VSO."As for which physician he would choose, Greg did his research by asking around for referrals; everyone directed him to Dr. Richard Cunningham, an expert in both partial and total knee replacements who performs more knee replacements than any other orthopaedic surgeon in Eagle or Summit counties.Greg was able to schedule his surgery when he knew it would it would have the least impact on his ski and snowboard rental business. Greg's surgery took approximately two hours. Dr. Cunningham removed the damaged cartilage and bone and then positioned the new metal and plastic joint surfaces to restore the alignment and function of his knee.Greg said his recovery went much better than he expected. "Everyone kept telling me to take it easy, but I was walking within two weeks of surgery." He was back to work quicker than he expected. "I surprised a lot of people."

12 weeks after surgery, Greg asked Dr. Cunningham if he could ski. He buckled up his boots and walked around, something he hadn't been able to do in years. The next morning, he skinned up the mountain and took a run down. "I was as happy as I could be," recalls the avid 62 year old skier. "To have had so much pain for so long, it's a miracle."

Greg still has some mobility limitations with his knee due to scar tissue. More than 90% of individuals who undergo total knee replacement experience a dramatic reduction of knee pain and a significant improvement in the ability to perform common activities of daily living. But total knee replacement will not turn patients into a super-athlete or allow them to do more than they could before they developed arthritis or before their injury.

Most patients are advised to avoid some types of activity, including jogging and high-impact sports, for the rest of their life.

Nevertheless, Greg is so impressed with his outcome; he's decided to get his other knee done. "It's going to be sad when I get my other knee done because I'm going to miss all the folks at VSO," says Abernathy."
"Dear Dr. Cunningham,

Thank you so much for your expertise, kindness, and care that you have given me with my knee. I feel that you have given me another life! Everyone had such a positive, caring attitude and I know that starts at the top with you. Thanks for everything!"
"Thank you very much for a very successful meniscus surgery. I have been able to resume running and I do not feel a thing so I'm very happy.Thank you for your skill and dedication."
"Dr. Cunningham, on January 22,2104 you performed surgery of a depressed lateral tibial plateau fracture. Great job!!! I did not get to thank you for your outstanding work as we had to leave and go back home to Pheonix, AZ. I went to 26 therapy sessions in AZ and look forward to skiing at Breck again the first week of January. Thank you so much!"
"Thank you Dr. Cunningham and team. We feel we got expert care– very professional and thorough. Top notch care! Thank You!"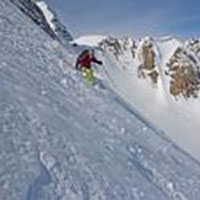 "My treatment by Dr. Cunningham, the staff at Vail-Summit Orthopedics, and St. Anthony's Hospital in Frisco was exemplary and the recovery about what I expected. I am grateful to all involved for helping to ensure a good outcome. I recently did a big alpine touring ski trip to a remote camp in the Canadian Rockies."
"Dr. Cunningham, I just wanted to thank you again for all the work you did on my knee. I am back skiing full force, although I haven't dropped anything bigger than 30ft yet. Thank you again."
"Dr. Cunningham, thank you for the care and professionalism you guys provided throughout my surgery and recovery. My knee has not felt this good in a long time. Thank you very much."
"Dear Dr. Cunningham, I cannot tell you how much I appreciate what you have done for me. Your compassion and care will never be forgotten."
"Thank you Dr. Cunningham for everything you've done to make my life normal again."
"Thank you for getting me back on my feet."
"Thank you for your skill in my knee surgeries. I am grateful to you and your staff. Thank you for everything. "
"Dr. Cunningham, congratulations for receiving the Clinical Excellence Award. After having surgery on both my knees by you, I would have been happy to have added my vote of confidence for the record. You took great care of me."
"Dear Dr. Cunningham, nearly one year ago you treated a young man who suffered a fracture of his left humerus as a result of a snowboarding accident. This was a complicated intra-articular fracture that required internal fixation. It was even more significant because that young man is the head golf professional at Phoenix Country Club. His livelihood obviously depends upon his ability to be able to play golf. That young man also happens to be my son.

I am happy to report to you that Adam has fully recovered and is back to his top notch golf game. As a practicing surgeon, I know that his amazing recovery is obviously a testimony to your outstanding surgical skills and prompt care of my son.

I want to express my sincere appreciation for the outstanding services you provided.

Sincerely, Robert Brigham, MD"
"I cannot thank you enough for saving my life. You will be always be a part of Tracie's and my life.Sincerely, Tim Wilkens(Dr. Cunningham diagnosed me with a malignant bone tumor that was subsequently treated successfully)"
"I want to thank you for your knowledge, expertise, and kindness all associated with my knee surgery. I am back to the activities I enjoy all thanks to you."
"Dr. Cunningham and Staff, thank you for the great care and kindness from all."
"Dear Dr. Cunningham, you are quite simply the best! I am so thankful that you were able to do my surgery. I was determined to return to Colorado to have my knees done by you and you alone. You have put much joy in my spirit to continue doing all the activities that Colorado has to offer.

Many Thanks!"
"To the best orthopedic doctor that I know. I have really missed being able to be treated by you since we moved to Texas. Texas BBQ on the other hand is really good, so you will not be disappointed if you come down to see us."
"Dr. Cunningham, thanks for the amazing job. I figured I picked the right doctor and my wonderful results are proof. I cannot thank you enough for making this such a painless and positive experience."
"You are redefining what it means to be a "Family Doctor." Thanks for re-attaching my hamstring to my pelvis 4 years ago and allowing me to continue to enjoy being active in the mountains. My hamstring feels good again and I don't think about it at all when I'm skiing, hiking, biking or playing golf. In addition, thanks for repairing my 15-year-old daughter Alex's knee. Alex and our family felt very cared for and comfortable with you and the entire medical and administrative team during the diagnosis and surgery process. She is grateful her knee is repaired and is ready to embrace the rehab process and get moving again.Alex and I look forward to skiing Vail/BC and hiking many more 14'ers together in the future!"